Our Origins
No 13 (City of Napier) Squadron is one of New Zealand's oldest Air Training Corps Units. The Unit was formed in 1941, when New Zealand was considered at risk of invasion by the Japanese and a shortage of aircrew was predicted for the Pacific Campaign. The Air Training Corps original purpose was to train boys who were not yet old enough for military enlistment. Once old enough the young men would go on to serve with the Royal New Zealand Air Force (RNZAF). This direct link to the military ended when the organisation was restructured in the 1970s.
The Squadron has paraded at its current location since its formation. The Army Drill Hall, formally a Defence Force establishment, housed an RNZAF recruiting office until the 1990s. The building is an old dance hall, that was transported from Port Ahuriri to its current site on land excavated by prisoners at the Napier Prison.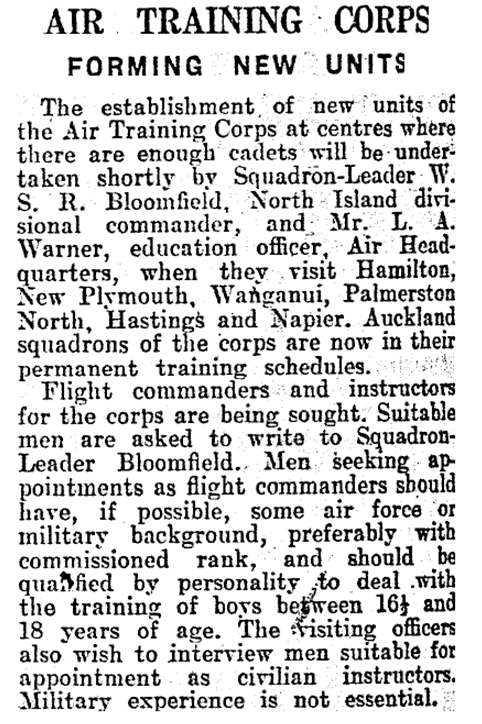 Advertisement, New Zealand Herald, Vol. 78, Issue 24118, 10 November 1941.
Recruiting Poster, New Zealand Government, 1941.